This block is broken or missing. You may be missing content or you might need to enable the original module.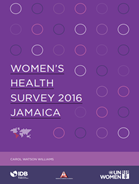 This study was specifically designed to collect information on women's health and their experiences of violence in Jamaica. A combination of quantitative and qualitative methods was used to collect…

The dataset comes from the 2017 National Women's Health Survey for Trinidad and Tobago, a national, quantitative, cross-sectional survey of 1,079 women ages 15 to 64.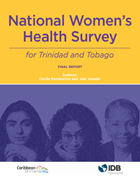 This report presents the first nationally representative estimates of the prevalence of intimate partner violence (IPV) and non-partner sexual violence (NPSV) against women in Trinidad and Tobago.…