This block is broken or missing. You may be missing content or you might need to enable the original module.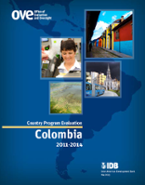 This document presents an evaluation by the Office of Evaluation and Oversight (OVE) of the Country Program of the Inter-American Development Bank (IDB, or the Bank) with Colombia over the period…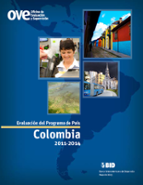 En este documento se presenta una evaluación de la Oficina de Evaluación y Supervisión (OVE) del Programa de País del Banco Interamericano de Desarrollo (BID o el Banco) con Colombia durante el…

Esta presentación fue comisionada por la Red de Desastres Naturales del Diálogo Regional de Política para la I Reunión Hemisférica celebrada los días 15 y 16 de noviembre de 2001.